Mastering the process of shaping your present and future workforce is crucial for any Human Resources department. Being proactive rather than reactive to inevitable changes, such as retirements and employee turnover, is key. With a four-step strategy and OrgChart software, you can visualize your current workforce and establish a strong foundation for future personnel needs.
Step 1: Analyze Current Talent
Before initiating proactive changes, start by assessing your existing workforce. Key metrics like years to retirement and skill audits provide essential data for planning. OrgChart provides a clear visual of employees in vital roles nearing retirement age, allowing hiring managers to prepare for replacing outgoing talent. In addition, OrgChart integrates with other HR information systems to display the skills and qualifications present in each department.
Step 2: Set Goals for Future Needs
Are you expanding or downsizing your staff? What skills do future projects require? The answers to these questions guide your future hiring decisions. Visualize your organizational structure with an org chart, setting goals for each department based on business objectives.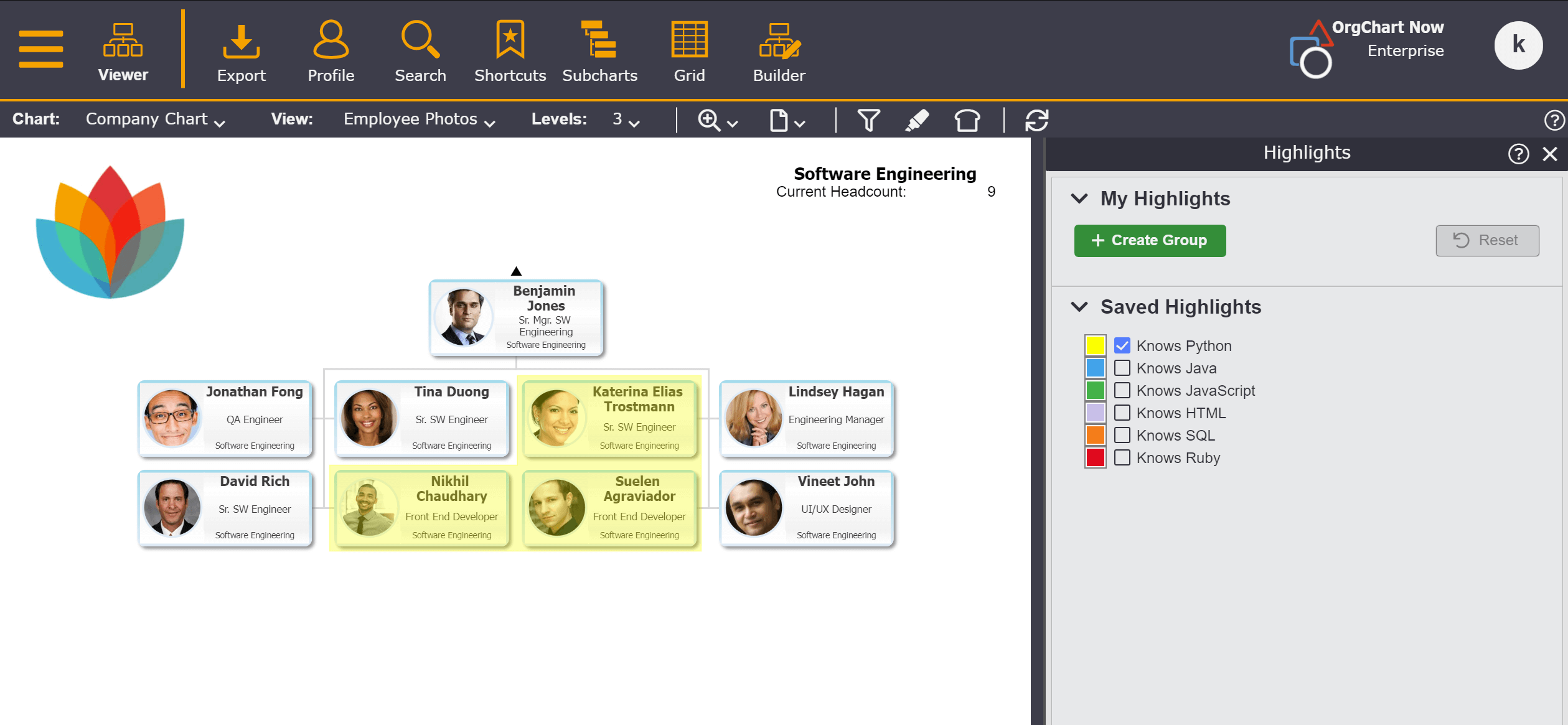 Step 3: Identify Talent Gaps
The gap between your organization's current and future states drives workforce planning. With constant employee changes due to retirements, promotions, and relocations, talent gaps inevitably occur. Use OrgChart's data-driven rules to easily spot gaps. Once identified, stakeholders can model a hiring plan, budget to cost, and rapidly solidify a strategy to fill these roles.
Step 4: Recruit and Develop
Determine whether to fill skill gaps through external recruitment or internal development. With OrgChart, you can simulate potential scenarios, considering variables such as salary and span of control. OrgChart's Collaborative Planning module allows managers to brainstorm and devise optimal solutions for their departments or the entire organization.

Proactive planning through a deliberate strategy, real-time data, and effective organizational visualization software like OrgChart can prepare companies for future personnel needs, optimize recruitment, and minimize training gaps.
Unlock the Potential of Your Org Chart
OrgChart is more than just a visualization tool. It provides insight into your workforce, simplifies planning, and prepares you for the future. OrgChart helps HR professionals comprehend, manage, and influence their organizations in real-time, while helping you forecast future changes. It combines all your people data in one place for an accurate view of your organization, tracks the metrics you care about, accelerates onboarding, boosts efficiency, and helps you optimize your organizational structure to advance your topline goals. Plus, OrgChart makes charting enjoyable, giving HR professionals a visually engaging, accessible, and exciting way to represent their organizations.
See the Meaning Behind the Data
OrgChart goes beyond presenting complex people data. It provides the insights you need to drive business discussions and create actionable workforce plans. With OrgChart, you can create custom formulas to track the metrics you value most, generate data-driven presentations of your charts, and archive your organization's current state for future reference.
Optimize Workforce Planning
Despite the constantly shifting policy, regulatory, and competitive landscapes, OrgChart simplifies planning. It leverages your current HR data to help you measure the potential impact of future scenarios, without pushing planning exercises to your live charts. Give the right people access to the right information, whenever they need it. Discover the power of effective workforce planning with OrgChart. Visualize your organization, gain talent insights, and facilitate workforce planning like never before. Unlock the potential of your org chart today by scheduling a demo with one of our experts.